https://www.nato.int/cps/en/natohq/news_180185.htm

https://www.bbc.com/news/world-44717074

What about the cost of running Nato?
Nato's annual budget and programmes come to about €2.5bn (£2.1bn; $3bn) overall, and there's an agreed cost sharing formula to pay for the running of things such as:
civilian staff and administrative costs of Nato headquarters
joint operations, strategic commands, radar and early warning systems, training and liaison
defence communications systems, airfields, harbours and fuel supplies
The cost sharing is based on national income.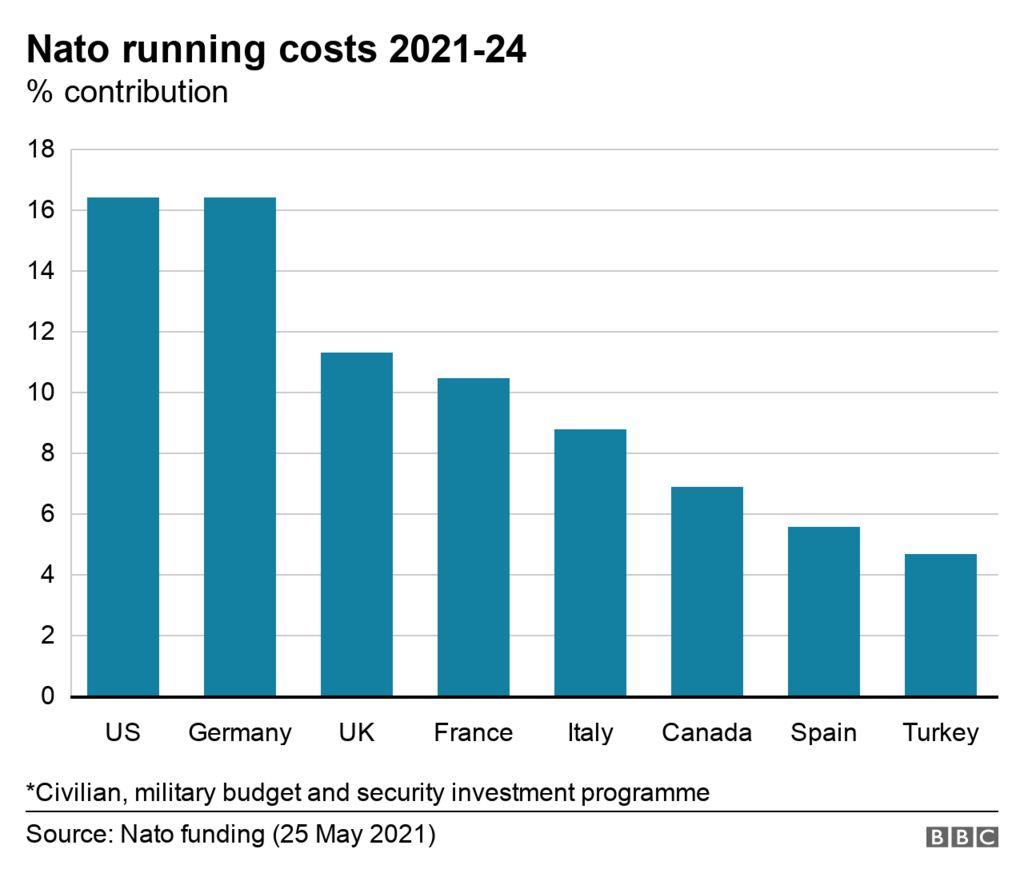 —————————————————————————————————————————–
The Universe is created according to the Ray of Creation. Could the military take notice of it before they ruin the entire planet?
Just enough they are not able to stop the very devastation of their own bodies by the forced experimental inoculations of all kinds. I understand that the books do not represent the required means to govern humanity but at least some level of the most basic information should be allocated to them in the 21st century. The esoteric science which they stole says that the planet Earth is the only place in the world where the wars take place due to the insanity of humans, who are not able to recognize the objective laws of the Universe, upon which the basic structure operates.
So the time has come to look at it.